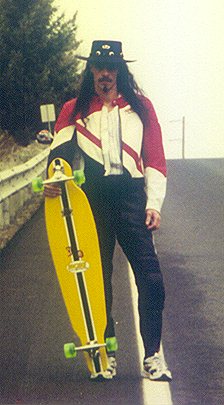 WANNA DANCE or SKATE THIS HILL?
JD the Extreme
Downhill Hill Bomber
Many people claim
"JD....that skater is just crazy
Look at those hills!,
I'd never attempt that run....
I know, Lets get JD to bomb that run
He is FREAKIN crazy...He'll do it!"
1st Lets get the FACTS straight:
* I am far from crazy.
My experience shines....,
To the point where I will attempt
What few others will not. I live for a adrenaline Rush...,
Not a hospital appearance!